Vale – Rob Harvey
A tribute.
VALE ROBERT HARVEY
FORMER TRAINER, FATHER & ROLE MODEL
Robert Harvey had over 20 years experience in the racing industry having ridden over 500 winners as a jockey before becoming a successful trainer and producing some of WA's best gallopers over the past years.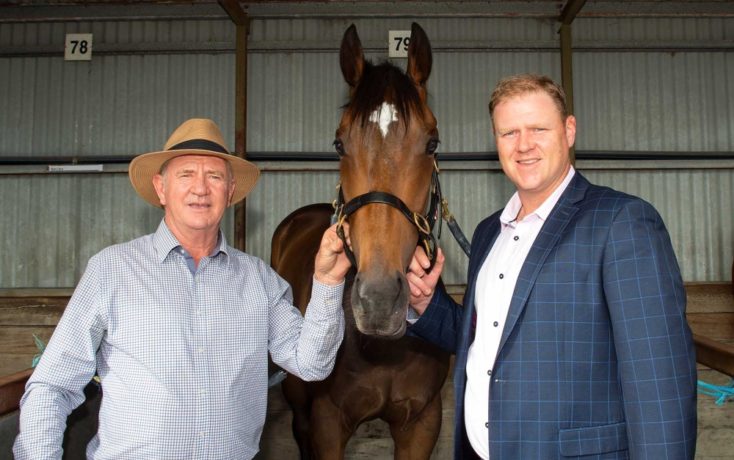 Robert Harvey was bred to be the success that he is today. Both his Grandfather and Father were gifted horseman and trainers. Robert rode with success early on in his career. He rode over 500 winners including the 1981 Belgravia Stakes winner HUBON. Unfortunately due to increasing weight his career in the saddle was cut short. After his retirement from riding Robert, at the young age of 26 decided to apply for his trainer's licence and with his wife Gail, an accomplished rider having competed in the old Powder Puff Derby races by his side, the pair started their family business.
Starting out is never easy, so the Harveys added pre-training to their services to help with the expenses and it was not long before the winners started to come. Robert is regarded as one of WA's great trainers having produced such wonderful horses over the years in Double Dignity (12 wins), Kalatiara (8 wins), Kentiara (11 wins), Noble Baroness (10 wins), Forward Chief (8 wins), Always A Devil (6 wins) and today is just as bright having Rubitawny and Bontiara flying the flag for the stable.
Robert Harvey has always been a shy, humble man who has always worked hard both in the past and now, he continues to this day to reap the rewards from this very successful training operation.
FIND US
89 Mathieson Road
Ascot WA 6104 Australia