The Harvey's
Meet the Harvey Racing team.
Todd Harvey was destined to be a racehorse trainer with 3 generations of trainers in his family before. He is a talented horseman and highly regarded within the racing industry.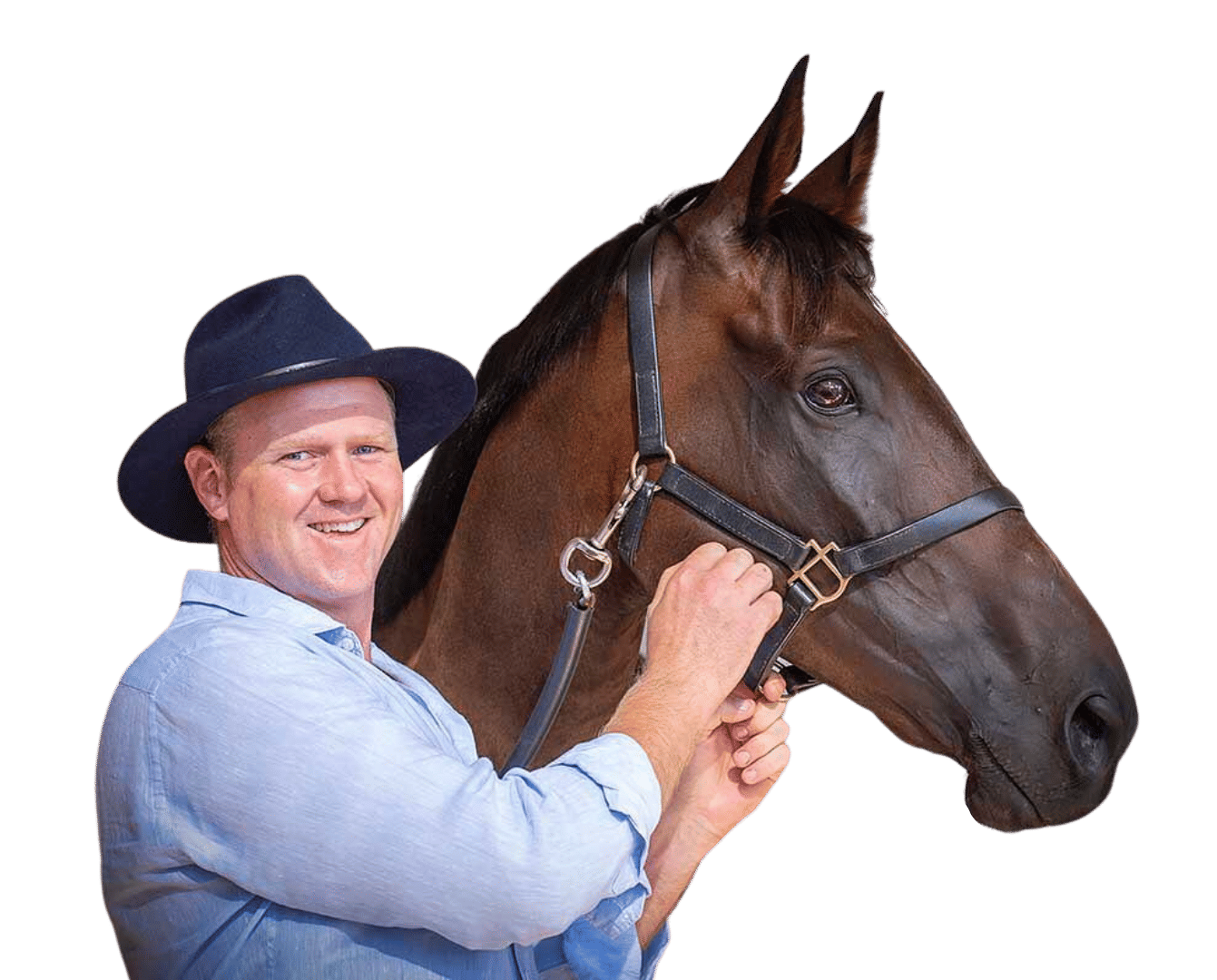 Todd's Great Grandfather Jack started off the family tradition back in the early 1920's, followed by his Grandfather Bob who was an astute trainer and Todd's father Robert who works closely with Todd each day. Todd grew up in Forrestdale where his Father was training and doing some pre-training before moving to a property at High Wycombe which was the perfect place for Todd to learn how to ride. They stayed on the property until 15 years ago when they decided to set up stables at Ascot and have never looked back.
Todd left school at the age of 16 and commenced working for his Father but he had to start at the bottom of the ladder. This saw him cleaning yards, walking horses, saddling up and riding some slow work.
His Dad was the one who taught him all about training from clocking to the principles of training which he would need to become a successful trainer in this highly competitive industry.
At the age of 20 Todd applied for his licence and became the youngest licenced trainer in Perth at that time. His first winner came with a horse named Cartridge at Mt Barker and his brother Clint Harvey rode the horse to victory. In his short time of training Todd has trained some very nice horses including the retired Lachino, Keystone Lady who looks to be going places and he played a major role in Always A Devil's successes.
An opportunity to travel arose when Kalatiara went to America, Todd accompanied the horse and spent 6 weeks with Ron McAnally which was an eye opening experience. His next learning curve would be taking up an assistant trainer position with Mark Kavanagh in Melbourne for a 9 month period which would see Todd being responsible for 25 staff, co-ordinating track work from the stables and being lucky enough to see Shocking going through his prep and ultimatly winning the Melbourne Cup.
Todd returned to the west and continued on doing what he does best which is training winners. Late last year Todd tried to scoop the $100,000 bonus which was on offer to any horse that could win the Jungle Dawn Classic, the StarstruckClassic and La Trice Classic. His horse Premardal won the 1st two legs but unfortunately for Todd he missed out on the La Trice only being able to finish 2nd. His current horses are all performing well and with Todd's desire to succeed at the highest level it shouldn't be long before he trains his 1st Group 1 winner.
Vale 
ROBERT HARVEY
FORMER TRAINER, FATHER & ROLE MODEL
Robert Harvey had over 20 years experience in the racing industry having ridden over 500 winners as a jockey before becoming a successful trainer and producing some of WA's best gallopers over the past years.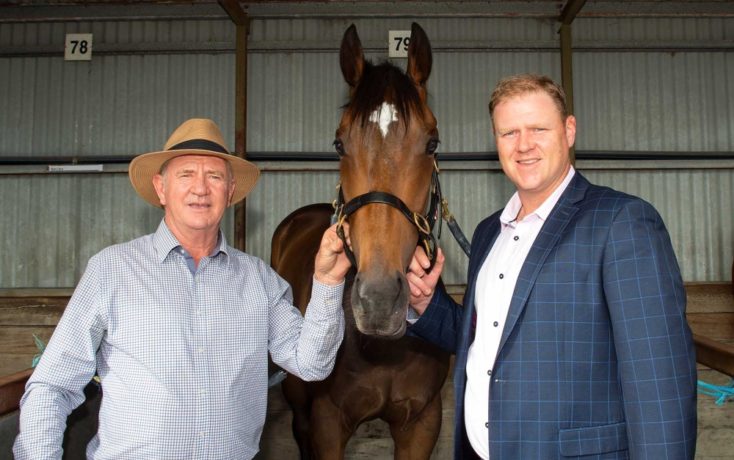 Robert Harvey was bred to be the success that he is today. Both his Grandfather and Father were gifted horseman and trainers. Robert rode with success early on in his career. He rode over 500 winners including the 1981 Belgravia Stakes winner HUBON. Unfortunately due to increasing weight his career in the saddle was cut short. After his retirement from riding Robert, at the young age of 26 decided to apply for his trainer's licence and with his wife Gail, an accomplished rider having competed in the old Powder Puff Derby races by his side, the pair started their family business.
Starting out is never easy, so the Harveys added pre-training to their services to help with the expenses and it was not long before the winners started to come. Robert is regarded as one of WA's great trainers having produced such wonderful horses over the years in Double Dignity (12 wins), Kalatiara (8 wins), Kentiara (11 wins), Noble Baroness (10 wins), Forward Chief (8 wins), Always A Devil (6 wins) and today is just as bright having Rubitawny and Bontiara flying the flag for the stable.
Robert Harvey has always been a shy, humble man who has always worked hard both in the past and now, he continues to this day to reap the rewards from this very successful training operation.
FIND US
89 Mathieson Road
Ascot WA 6104 Australia
SUBSCRIBE TO OUR NEWSLETTER